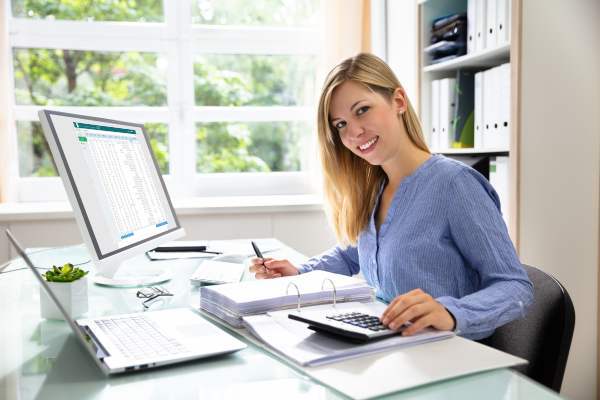 Accessibility
The modern job search takes place almost exclusively online with the help of common search algorithms. Potential candidates prefer to search for jobs quickly, efficiently and almost exclusively via smartphone and tablet. By using digital e-recruiting software, HR service providers are adapting to the current requirements of young talent and enabling quick and efficient contact and placement with just a few clicks.
In terms of processes and cost optimization, the use of e-recruiting software such as the akoni system also pays off for HR recruiters. It streamlines administrative work, increases reach and visibility, saves money and provides effective support in recruitment.
E-Recruiting Software from akoni
For all independent recruiters
We offer a professional e-recruiting software with:
Candidate Matching
Profile creation and autom. CV parser
individual template creation for emails and newsletters
Data integration into the Akoni system
intuitive system configuration.
Create invoice and send to customer
Text creation with chatGPT
Search in all loaded CVs
You get a flexible e-recruiting software solution configurable to your needs with many advantages.
Switching to Akoni's e-recruiting software can be done quickly and without losing your customer master data. We offer you an exclusive service there.
Benefit from the new generation of successful recruitment consultants with the new e-recruiting software from akoni.
Simply register an online account and confirm your e-mail address, and you're done!
Test free of charge
You can now test 30 days free of charge. After the test, all your data will be transferred to your subscription or, if you do not choose us, all data will be completely and irretrievably deleted.
Why you should definitely rely on e-recruiting software
E-recruiting software is an excellent way for recruiters to standardize and optimize the recruitment process. It can save HR organizations time and money while recruiting the best candidates for open positions.
E-Recruiting software offers HR professionals numerous benefits. Among other things, an increase in efficiency and time savings, thanks to specialized software solutions. Here are some compelling reasons to convince your managers of the benefits of introducing digital recruitment the introduction of digital recruitment:
Increasing the corporate attractiveness
One of the outstanding features of e-recruiting software is the increase in company attractiveness, especially for the up-and-coming Generation Z.
Imagine how positively surprised an applicant will be if, instead of a traditional motivation letter, they are invited to submit a short introduction video. This will give your company a modern and attractive image.
2. building a talent pool
Even if a candidate does not currently fit a specific vacancy, e-recruiting allows you to add these candidates to the talent pool for future vacancies. This allows you to save costs and resources in future recruitment efforts.
3. quick adaptation of contents
Unlike printed job ads in newspapers or trade journals, which can no longer be changed, e-recruiting software offers the possibility to adjust job ads in real time. If additional qualifications are required or the list of benefits expands, you can update your job ads with just a few clicks without incurring additional costs. This eliminates the time-consuming and costly process of posting new ads.
4. invoice for the customer
akoni's e-recruiting software provides your customer with a professional invoice showing all your recruitment work and costs. And all with just a few clicks. Try it out for yourself.
You have 30 days to test the system with all modules free of charge and without obligation.