The HR System from Akoni is the new trend-setting recruiting software
Try our groundbreaking HR system now! It helps recruiters successfully place personnel. Try our advanced
HR software
for 30 days without obligation and free of charge. Focus on an optimized HR system strategy! The entire application process will be improved and accelerated while strengthening your company's brand image. In today's world, candidates expect the same speed and sophistication in their job search as they have come to expect from their everyday consumerism. As a recruiter, you need to rethink your approach to talent acquisition. Consider the changing expectations of candidates. Fortunately, a proven model already exists and has evolved over the past two decades to attract and nurture prospects in the digital world: customer relationship management (CRM), or known among the HR systems field as candidate relationship management. Our HR System is a powerful solution for independent recruiters and headhunters. As Software-as-a-Service (SaaS) it is the future recruiting solution - efficient, as well as web-based and fully flexible configurable.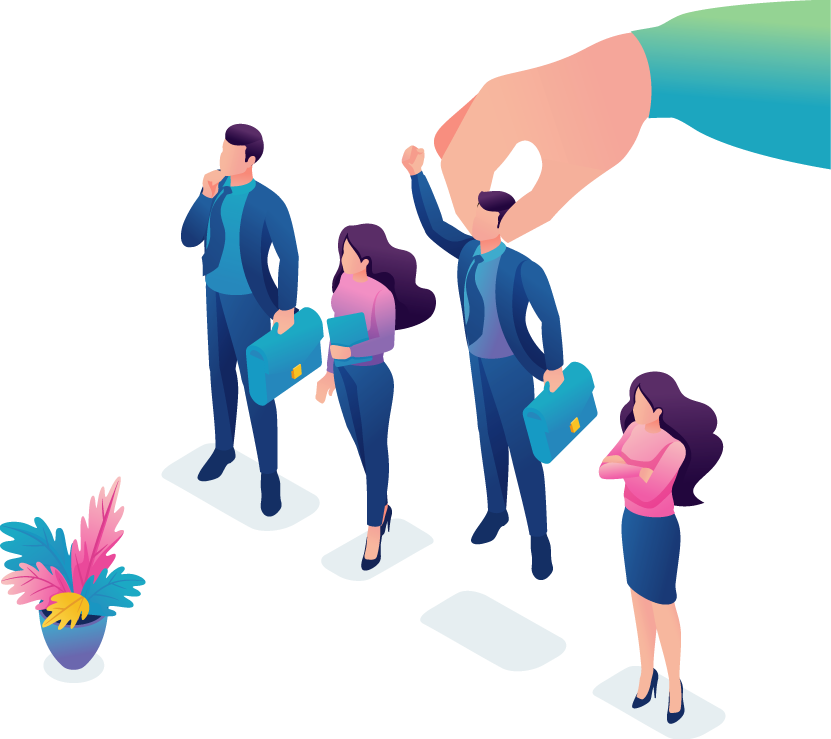 Time savings in the e-recruiting process through automation
Actually, it is practically impossible for recruiters to constantly email every candidate about their progress at every step of the process. That's why HR system automation is essential. Sales and marketing professionals have been doing this for years with customer relationship management (CRM) software. Fortunately, recruiters have a similar technology solution available in the HR system - Candidate Relationship Management software.
Take a look at what Akoni Recruiting Systems does as an HR system and how you can use it in your work process.
What is a recruiting system?
A recruiting system - or recruiting management system - consists of a set of recruiting tools and processes that recruiters or even headhunters use to manage the recruiting process.
Due to the competitive nature of recruiting, especially for candidates with in-demand technical skills, a recruiting system improves efficiency for both recruiters and job seekers. This results in companies hiring quality talent with the help of recruiters while reducing hiring time and recruiting costs.
What makes a good recruiting system?
A LinkedIn survey found that more companies are adopting virtual recruiting technologies in 2021. But what does this mean for organizations?
This means that they need to invest in a good recruitment system for the hiring process. This system should include a solution to manage sourcing, candidate selection, qualified candidates for a company's seeking client.
The system, like Akoni's recruiting system, offers a comprehensive CRM solution for freelance recruiters or headhunters. It helps to correctly classify and filter specialized candidates. Creates automatically but also manually modifiable profiles, which can then be quickly presented to the client. The system helps with pre-selection and logs all steps during the recruiting process.